Testimony of Pilot# 20
On the evening of 10 January 1973 , VA-115 "Arabs" aircrew Lt. Mike "Mondo" McCormick and Ltjg. Alan "Arlo" Clark, were catapulted from the  USS Midway, flying  "Arab 511." They were on a single plane low level SAM and Radar Suppression mission in support of B-52's on a bombing operation over North Vietnam.  That night Mondo and Arlo would become the last Intruder Crew to make the ultimate sacrifice in that long war.
This January 10th on the anniversary of the shoot down of his father, Col Tad Clark (USAF) returned to the crash site to honor his Dad and Mondo.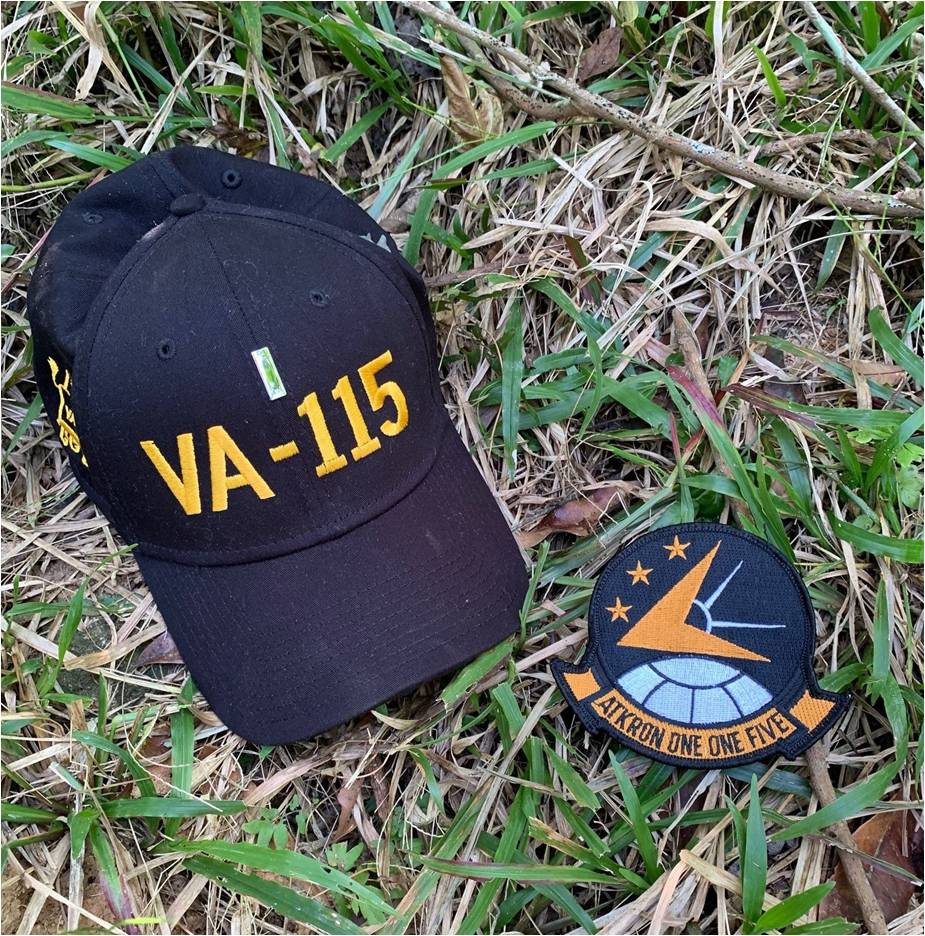 VA-115 Family,
A few thoughts, as this trip to Vietnam comes to an end and I reflect on the last several days.  Right or wrong, one man's perspective…
As painful as it is to recount, we all lost something dear as a result of the Vietnam War.  For some a brother in arms…a fellow sailor, aviator, VA-115 Arab, for many a best friend, for a few in this email chain a family member, a loved one, a husband, a father.  While we hope for healing…I've come to the conclusion that we were created to have and enjoy relationships…and when those special ones in our life are removed, there will forever remain a feeling of loss and pain.  I believe the intent of that pain is to help us remember the significance of one's life and encourages us to live a life of purpose.  The men we lost had purpose.
Secondly, as a fellow combat pilot, there are few professions that coalesce the elements of patriotism, courage, professionalism, dedication and loyalty.  To live a life with a warfighter ethos and spirit, is a life well lived.  Again, it gives us purpose, focus and resolve.  You all lived that and daily demonstrate that.  I salute your courage, bravery and tenacity as I can envision your Intruders skimming the deck under the radar, reporting "Feet Dry", crosschecking your APR-25 radar warning receivers, with 18,000+ lbs of weapons, and meticulously ingressing, attacking, threat-reacting and egressing in order to put bombs on target, on time, and get back on the deck of the MIDWAY…only to do it again, the same day/night.
As an F-16 guy, my most rewarding times have been in the 22nd Fighter Squadron and 480th Fighter Squadron where I was a 'Wild Weasel'…SAM hunter & killer.  And while I've been afforded the opportunity to fly 118 combat missions over Afghanistan…it doesn't come close to the threats and tactical challenges you all faced in Vietnam.
It's been special to reflect on the Wing I have the privilege to command now, the 8th Fighter Wing, as I think about my Wing fighting along side of you in Vietnam (taking out the Doumer and Ham Rong, "Dragon's Jaw", bridges) with their F-4Ds and precision-guided munitions.  What a special connection.  I have such respect for you all.
I imagine, the last place Mondo and my dad would ever suspect a family member or friend would ever put boots on was the spot their A-6 would impact the ground, under a deck of clouds, in a remote part of the country and under the cloak of darkness.  That's why I went.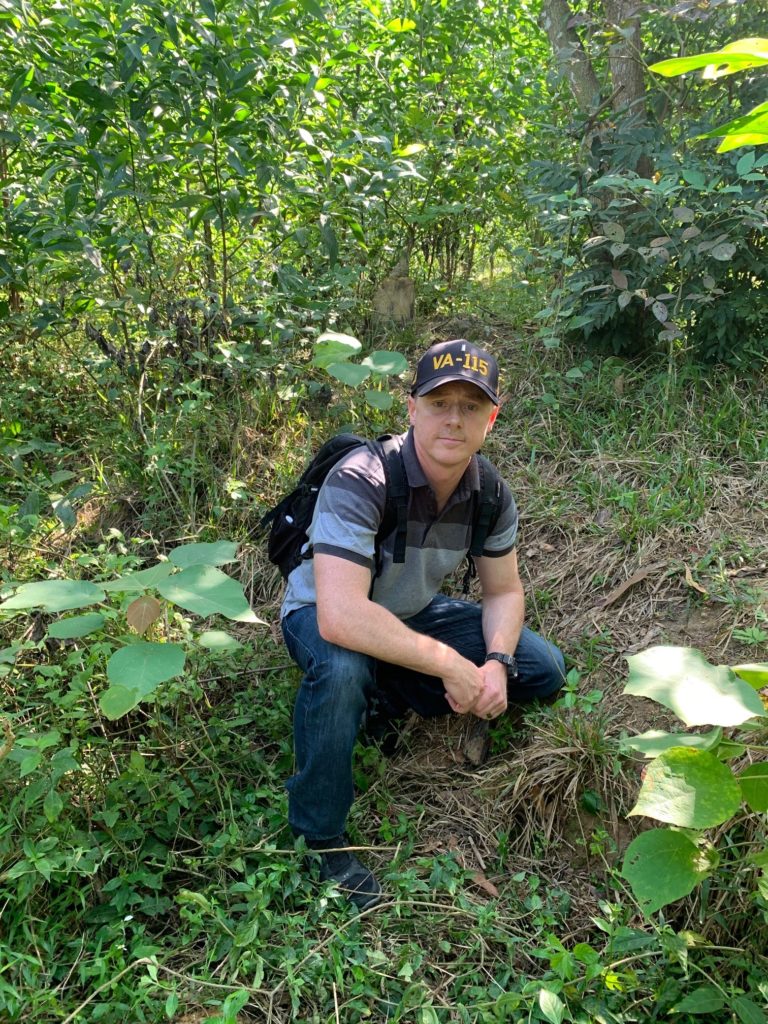 My visiting their site was an extension of how we all feel…that they are still remembered even halfway around the world…close to 50 years later.
My final thought relates to the people of Vietnam.  Yes, Vietnam is a communist country and Ho Chi Minh is on every Dong bill.  But I choose to look past that and I believe the people of Vietnam know why we, as Americans, were there.  We were there to prevent Vietnam from becoming a communist country.  What's remarkable is, everyone I met and spoke to, to include my driver who I was with for three days, took time to share with me that they know their government system is corrupt, that it's flawed, that the best education their young people seek is not in Russia or China, but the United States, and that it is the United States they depend on to thwart the oppressive influence China has on them and this region.
While our elected leaders are responsible for the irresponsible manner in which the war was first conducted…our involvement in Vietnam has made an enduring impact.
I'm proud to be the son of a VA-115 Arab…I'm honored to know you all…thank you for all of your sacrifices!  And, thank you for allowing me to share this life experience with you.
Respectfully,
Tad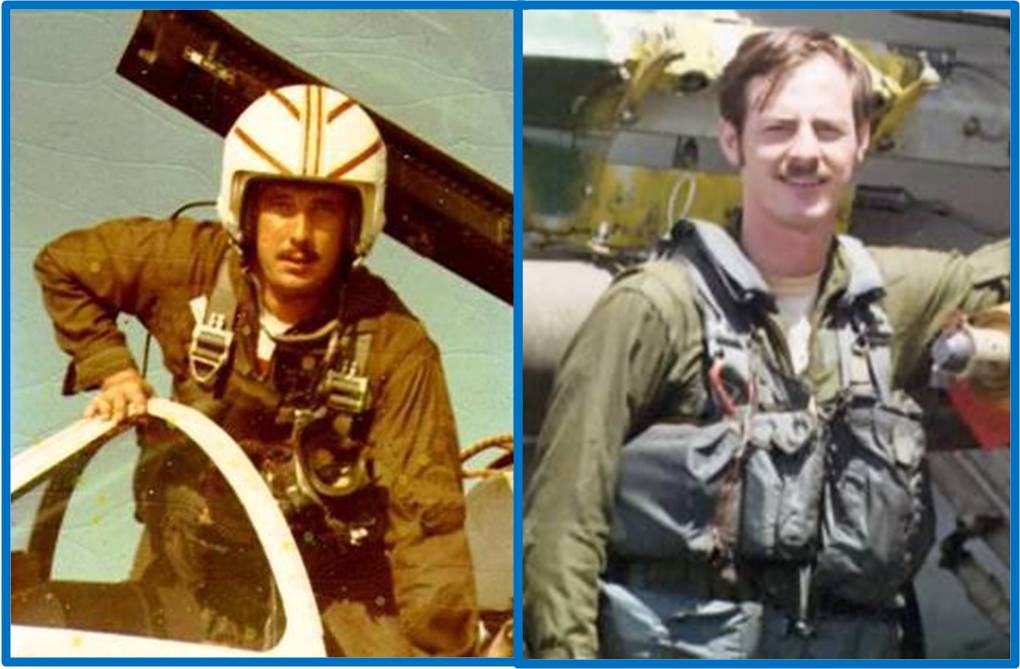 Mike 'Mondo' McCormick and Alan 'Arlo' Clark
*******************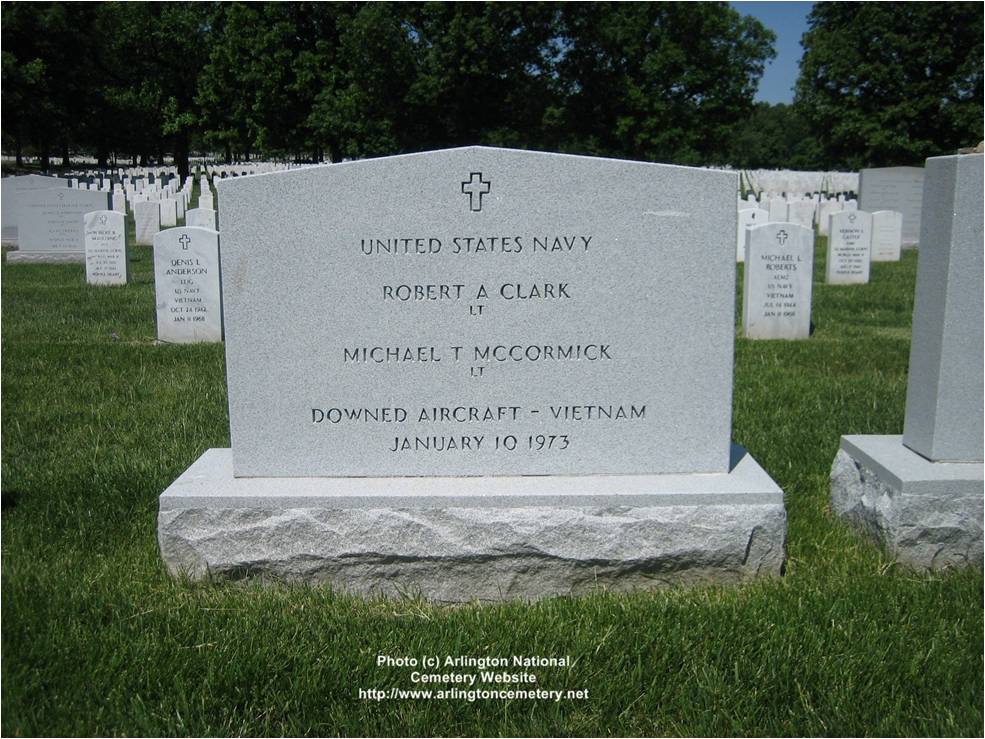 In summer 2003, Lt. Michael McCormick's and Lt. j.g. Clark's remains were unearthed by a joint U.S. and Vietnamese recovery team in Vietnam. On Jan. 10, 2004, in a snow-covered Arlington National Cemetery, Tad stood with his mother, relatives and a host of his father's and Mondo's graying colleagues, in the presence of the man he never met.
"We all gained a lot of closure. He no longer was a name on the Vietnam War memorial wall, but a soldier returned to American soil," Clark said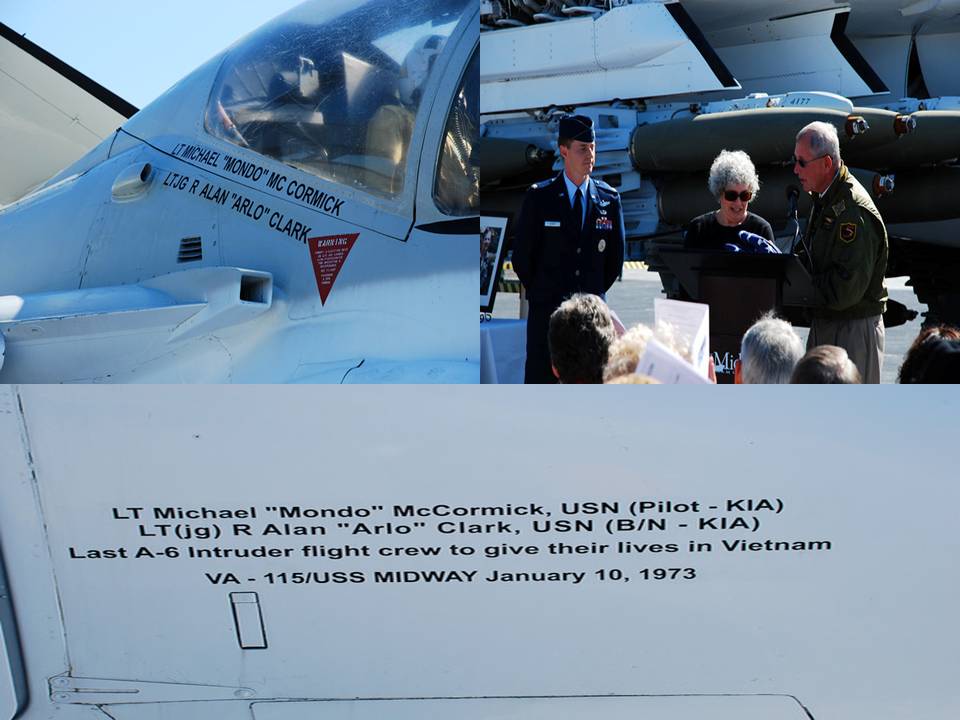 April 27, 2010 "Arabs" from VA-115, family members, others from the Intruder Community, active duty Navy, and Naval Aviation supporters all gathered in front of "Arab 511" to dedicate this aircraft in the name of Mike McCormick and Alan Clark, to represent all Intruder crews who served and all who will be "forever young."
*******************
References
Christmas '72 Stories: (8) "A-rab Beeper, come up voice."
Memorial Day 2015: Mondo and Arlo
USS Midway A-6 Dedicated to a Special Intruder Crew!
Arlington National Cemetery Website
*******************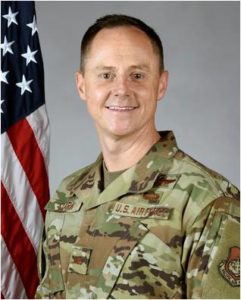 Colonel Tad D. "WOLF" Clark
Col. Clark is the Commander, 8th Fighter Wing, Kunsan Air Base, Republic of Korea, home of the "Wolf Pack." He serves as the U.S. Forces Korea Area VI commander for more than 7,000 forward-stationed and combat-ready Air Force and Army personnel.  The 8th Fighter Wing consists of more than 2,700 active-duty personnel, four groups and 13 squadrons, including two F-16 fighter squadrons.
Col. Clark received his commission in 1996 from the U.S. Air Force Academy. He flew 118 missions in support of Operation ENDURING FREEDOM with multiple expeditionary fighter squadrons culminating in more than 600 combat hours in the F-16. He was a member of the 2006-2007 USAF 'Thunderbirds' Air Demonstration Squadron.