Testimony of Pilot# 24
Missmus Bismus, Feliz Navidad, Merry Christmas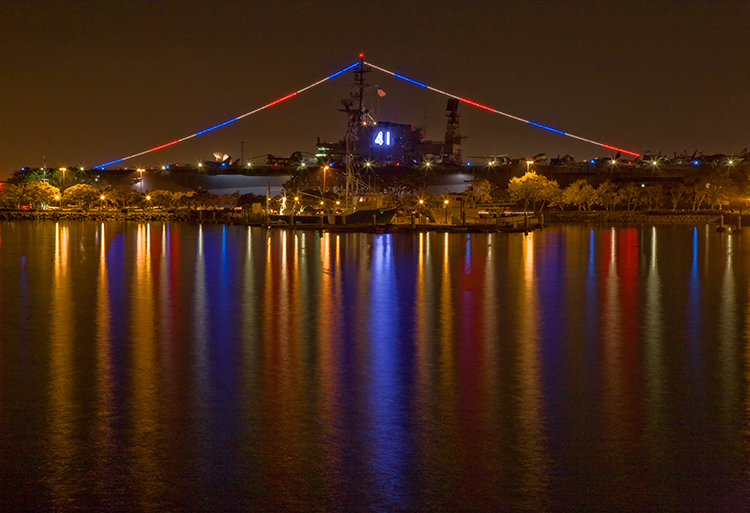 USS Midway in San Diego Harbor. Photo by Sandi Whitteker.
Remembered Sky was introduced on September 15th of 2012 and the first post included the introductory piece of Ghosts Of Christmas Past written for Christmas 1999 in relation to the upcoming first meeting over the holidays with "Frenchy"- fellow Naval Aviator and my future son-in-law. Ghosts offered the words of writers like James Michener and Herman Wouk as Christmas "ornaments" collected over a career and love affair with flying and Naval Aviation. Originally sent along the old-boy naval aviator e-mail chain, it was later published in MIG SWEEP, the magazine of the Red River Valley Fighter Pilots Association (River Rats), and then on Project White Horse 084640 as part of the 100th year anniversary of Naval Aviation.
I like these written ornaments and though I've posted them before, it seems a good way to reflect on the intersection of traditional Christmas elements and those special people and memories that arise out of the military wartime experience. … Merry Christmas to all and particularly to "these good men" still serving the United States of America.
Here is the link to the original 1999 second part of Ghosts of Christmas Past republished on RemberedSky on Christmas Day 2012: