Testimony of Pilot#3
From AIRSHIPS; Testimony of Pilot
by Barry Hannah
… Through Lilian I got the word that Quadberry was out of Annapolis and now flying jets off the Bonhomme Richard, an aircraft carrier headed for Vietnam.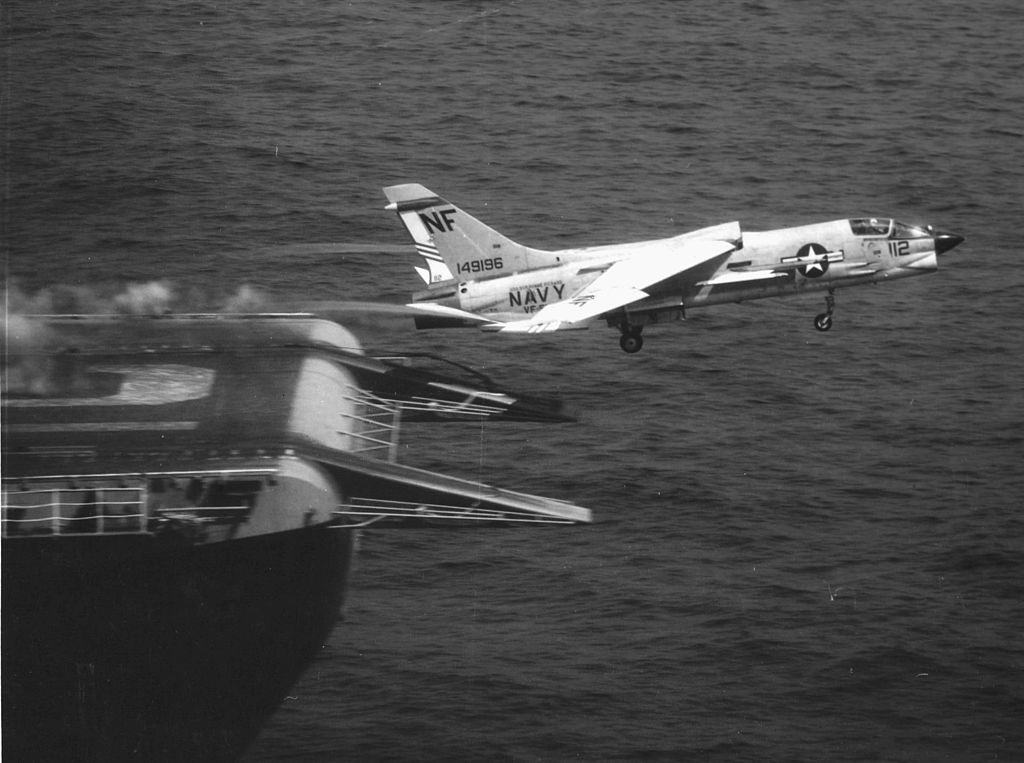 He telegrammed her that he would set down at the Jackson airport at ten o'clock one night. So Lilian and I were out there waiting. It was a familiar place to her. She was a stewardess and her loops were mainly in the South. She wore a beige raincoat, had red sandals on her feet; I was in a black turtleneck and corduroy jacket, feeling significant, so significant I could barely stand it. I'd already made myself the lead writer at Gordon-Marx Advertising in Jackson. I hadn't seen Lilian in a year. Her eyes were strained, no longer the bright blue things they were when she was a pious beauty. We drank coffee together. I loved her. As far as I knew, she'd been faithful to Quadberry.
He came down in an F-something Navy jet right on the dot of ten. She ran out on the airport pavement to meet him. I saw her crawl up the ladder. Quadberry never got out of the plane. I could see him in his blue helmet. Lilian backed down the ladder. Then Quadberry had the cockpit cover him again. He turned the plane around so its flaming red end was at us. He took it down the runway. We saw him leap out into the night at the middle of the runway going west, toward San Diego and the Bonhomme Richard. Lilian was crying.
"What did he say?" I asked.
"He said, 'I am a dragon. America the beautiful, like you will never know.' He wanted to give you a message. He was glad you were here."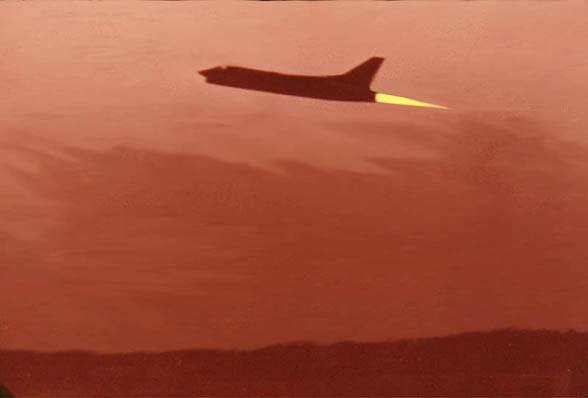 "What was the message?"
"The same thing. 'I am a dragon. America the beautiful, like you will never know.'"
"Did he say anything else?"
"Not a thing."
"Did he express any love toward you?"
"He wasn't Ard. He was somebody with a sneer in a helmet."
"He's going to war, Lilian."
"I asked him to kiss me and he told me to get off the plane, he was firing up and it was dangerous."
"Arden is going to war. He's just on his way to Vietnam and he wanted us to know that. It wasn't just him he wanted us to see. It was him in the jet he wanted us to see. He is that black jet. You can't kiss an airplane"
"And what are we supposed to do?" cried sweet Lilian.
"We've just got to hang around. He didn't have to lift off and disappear straight up like that. That was to tell us how he isn't with us anymore.''
*******************************************
[This is modified from a Memorial Day 2010 post from Project White Horse 084640.]
This piece is a carve out from the AIRSHIP short story Testimony of Pilot by  -at the time – recently deceased Southern writer Barry Hannah.  Having read several times, it seemed to insert itself as the perfect title for this story telling series on Remembered Sky. Combat aviation is full of outrageous people, wild events, great friendships, and on occasion great loss and sadness.
The central character, Ard Quadberry, is Hannah taking literary license with his long time Clinton Mississippi friend John Quisenberry. 'Quis' is a USNA grad and Vietnam experienced fighter pilot in F-8 Crusaders.  He schooled me in the F-8, is a long time friend, and gave me an early copy of Hannah's Airships in 1971.
It represents the process of going from childhood adventures and friends going to war to war.  The fighter plane, the helmet only story telling vehicles, Ard Quadberry is airman, sailor, soldier, marine.   In a few words this excerpt captures the sense of what young men and women feel and must do as they steel themselves for war.  Further, Liliian's words reflect the confusion, the sense of helplessness and loss and sorrow of young wives and girl friends as they observe those they love make that transition, moving away- physically, mentally, emotionally – compartmentalization being necessary for survival.  And all the while, underneath it all is the heightened recognition of love of country and insight about America and being an American in service of country that comes with offering all in war. These few words represented the essence of Memorial Day for me and hence my dedication:
For Marie Rossi,  Pat Patterson, Sam Dorn, Gary Shank, Smokey Tolbert, John Lindahl, Gene Goodrow, Mike Bixel, Mike McCormick,  Ray Donnelly, Arlo Clark, Harry Hicks, Chuck Andres, Snako Kelly, and Randy Anderson.
You live on –  Great Santini's all.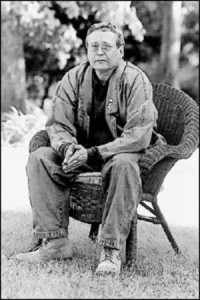 Barry Hannah (April 23, 1942 – March 1, 2010) was an American novelist and short story writer. His work included eight novels and five short story collections.
He wrote and published what many consider to be one of the finest collections of short fiction in the contemporary South, Airships.  This collection of short stories is about the Vietnam War, the American Civil War, and the modern South. Despite the shifts in time and place,  the stories are girded by a strange darkness, both humorous and violent, that informs all of Airships.
Flight, it's not surprising, is one of Hannah's eternal tropes. Pilots flit in and out of his stories. From literary critics, Hannah's great literary move was this: Flight in these stories is not a means to or a metaphor for some psychological tension or resolution; it is an end unto itself.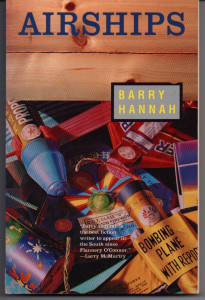 For Airships he won the Arnold Gingrich Short Fiction Award. The following year, Hannah received the prestigious Award in Literature from the American Academy and Institute of Arts and Letters. He also won a Guggenheim, the Robert Penn Warren Lifetime Achievement Award, and the PEN/Malamud Award for excellence in the art of the short story. His last collection, High Lonesome, was a Pulitzer Prize finalist.
Despite  his numerous book awards, Hannah remains a cult figure: You've either never heard of him, or you can rattle off long passages of his prose and work up a sweat debating whether or not he's a successor to Faulkner. (For the record, Hannah has rejected the label.)