"An airplane is just a bunch of sticks and wires and cloth, a tool for learning about the sky and about what kind of person I am, when I fly. An airplane stands for freedom, for joy, for the power to understand, and to demonstrate that understanding. Those things aren't destructible."
Nothing by Chance, Richard Bach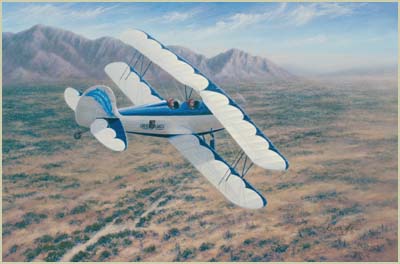 That quote also serves as the first words in Sticks & Wires & Cloth by Anne Hopkins. Then in the closing chapter she begins:
"Someday I will discover that climbing into Nana's cockpit takes too great a toll on my body, or I will make a mistake. I will miss seeing traffic that I should have seen, land badly without understanding why, make a dangerous pilotage error, or perhaps do something even worse. Then the little voice within will whisper, "You've had a good run, quit now."… Knowing this, I avoid spending leisure time on anything I will be able to enjoy later as the mind fades or the need arises for cane or wheelchair."
As noted in Remembered Sky's opening post, reading Anne's book was the catalyst in finally moving ahead with this blog. I had a good run in flying, now its time to put some stories together. It's her fault I've started Remembered Sky, so let's talk about her book and the connected story abit.
First, this is a book review (of sorts anyway). If you like being down low in an airplane, flying through valleys and canyons, if you've ever flown a bi-plane, if you look up on occasion at the sound of something other than jet noise and envy whoever it is that happens to be slowly flying by in that open cockpit, this is your book. You'll thank yourself… and Anne for reading. She tells it well. And why shouldn't she? She's telling her story, one that she created and lived flying across this country in a very small bi-plane. But there's something else. There's flying of the best kind – the Navy kind – in her blood.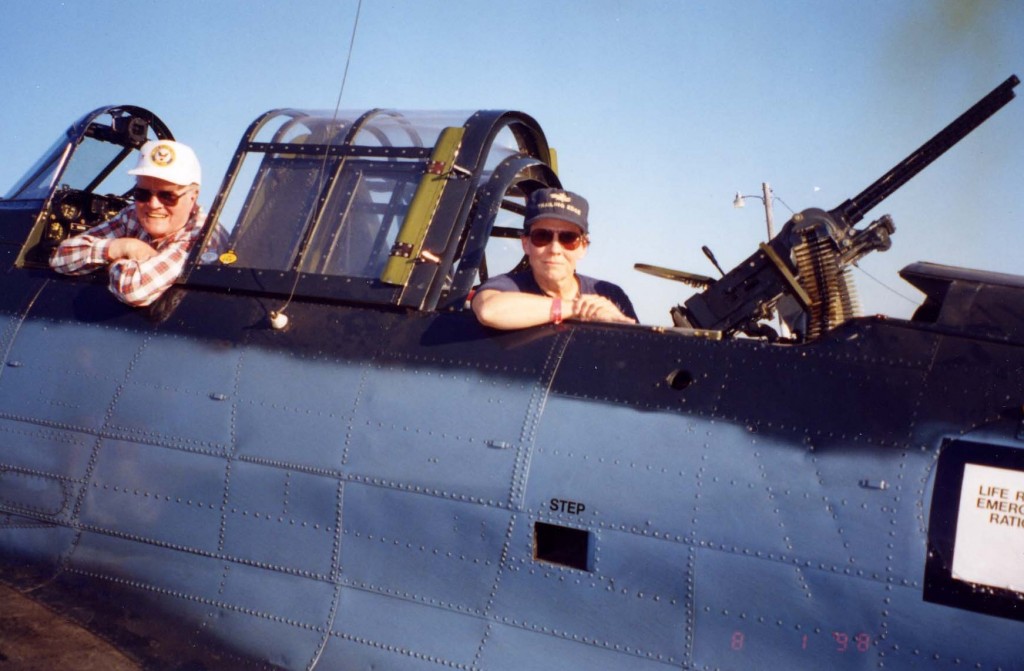 That's Anne in the rear seat of a World War II vintage Navy Dauntless and the gentleman in the front cockpit is Admiral Lew Hopkins, Anne's Dad and my first commanding officer after flight school. The admiral had been a Dauntless pilot in Bombing Six (VB-6) off the Enterprise and had fought in the Battle of Midway as a young Ensign and was awarded the Navy Cross for his actions that day.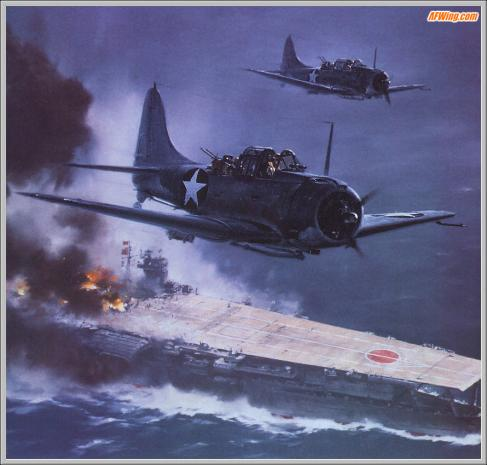 I had received my Navy wings in September 1969. Because of the bombing halt to targets in North Vietnam after the Tet Offensive early in 1969, combat losses were down and the training command pipeline was turning out more aviators than could be absorbed into squadrons. Out of the 60 of us who did final carrier quals and got winged, only three went to regular squadrons. I got perhaps the best set of orders any Ensign could have gotten – first to San Diego to qual in the F-8 Crusader and then up to Point Mugu to the old Naval Missile Center, commanded by one RADM Lewis Hopkins. I got "stashed" there because I had an engineering degree.
Admiral Hopkins welcomed a young nugget naval aviator in a way I could hardly believe. Almost his first words were, "we're going to make sure you're ready for a fleet squadron when you leave here." Be still my foolish heart. He turned me over to the head of Flight Test, CDR Robby Roberts, a just returning F-8 squadron CO and to LCDR Pat Patterson, a former enlisted pilot who as a nineteen year old third class had also been in Bombing Six as a back seat communicator/gunner in the last VB-6 Dauntless down the pipe in the war-turning attack on the carriers Kaga and Akagi.
It would have been easy for that "stash" tour to have gone in a different direction, but because of Admiral Hopkins I flew 600 hours in F-8s, F-9s and T-33s in the next eighteen months (and that's certainly a "remembered sky" story for later). Lew Hopkins took care of me and I owe him much. Long held in the highest regard, when by chance I stumbled across Anne's book and made the connection, it was a no-brainer to read and then make contact.
Sticks is an adventure story, pure and simple. It covers Anne's flights across much of the United States mostly over several summers in her 1929 design Great Lakes bi-plane (the opening picture) named Nanna – the Peter Pan dog. I'll let her finish the story around the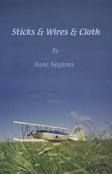 naming. She got my attention right away on page one with "As in years past we did not architect this flight. Instead, we built it up from clay…" She simply followed her eyes, the landscape and the clouds. Anyone, in any type of aircraft who has "played with the clouds," flown under a bridge, snuck into the Grand Canyon, or watched the altimeter drop below zero in Death Valley will appreciate Anne's concept of flying/fun. she may not have followed her dad into military aviation, but she gets it – big time.
Then a few pages later she discusses the "attitude" of a not so excited instructor who finally noted "You fly better than I thought you would." 🙂 I doubt there'll be a person reading this who hasn't experienced the "I just want the asshole out of here, so I can get on with it – I really don't care what he thinks about how I fly as long as he doesn't ground me!"
And then on page 10, the killer comment – after having Navy controllers at Point Mugu clear her through their air space along the beach and approving a low flyby, and then the Air Force at Vandenberg AFB saying no chance, lady – "The Air Force was to the Navy as the Odd Couple's Felix was to Oscar, no darned fun!" :))
Well, I think I've made the appropriate point. Anyway, this is not so much a book review as a story connecting some personal dots on several levels, and most specifically, the highest possible recommendation to purchase and read. But one last quote. Set-up: I accumulated about 600 hours in the two seat A-6 Intruder. Great airplane and some of my best memories come from being right on the water down in the walls of river canyons with the A-6. Never-the-less, my heart will forever be owned by the single seat F-8 Crusader and the A-7 Corsair. That said, here's the punch line.
"As much as I enjoy sharing the joy of flight with passengers, I prefer solitary flight. Passenger flights require attentiveness to another's thoughts, another's pleasure, and producing another's smiles. They bring me great satisfaction and a shared sense of discovery.
Solitary flight brings me peace."
Thanks Anne for dusting off some remembered sky.
And know that your Dad will always be in my thoughts. Few people ever get the chance to be even a small player in critical points in history. I owe him, the country owes him. Fly Navy, the BEST Always Have
Buy the book, Tell them Boris sent you.