Richard Bach -"Paradise is a personal thing."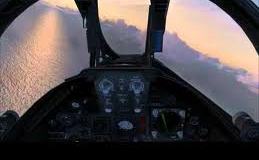 Once taken on, flying runs deeply and permanently in one's blood, and I find that since I can't "do" anymore, I need to remember and to "tell" and have some fun doing it. I've been working on this notion since before opening the Project White Horse website and  thinking about the possibility of a book. Also as you know I have occasionally posted pieces on the FORUM, particularly in light of Memorial Day, Veterans Day, 4th of July, and then throughout 2011 – Naval Aviation's 100 year anniversary. There were also posts  in regard to the work done at the University of California, Berkeley on High Reliability Organizations (HRO) that investigated day-day operations on an aircraft carrier as the most noteworthy HRO example.  The 24 Oct Midway accident stories were part of this PWH effort.
While Project White Horse 084640 continues, I find I can no longer resist delving into my own remembered sky events and the people who have so influenced my life and indeed, make up such a huge portion of those I consider true friends.  As the site will explain, some of those friends I've never met, others I know only through their writing about their personal skies and adventures.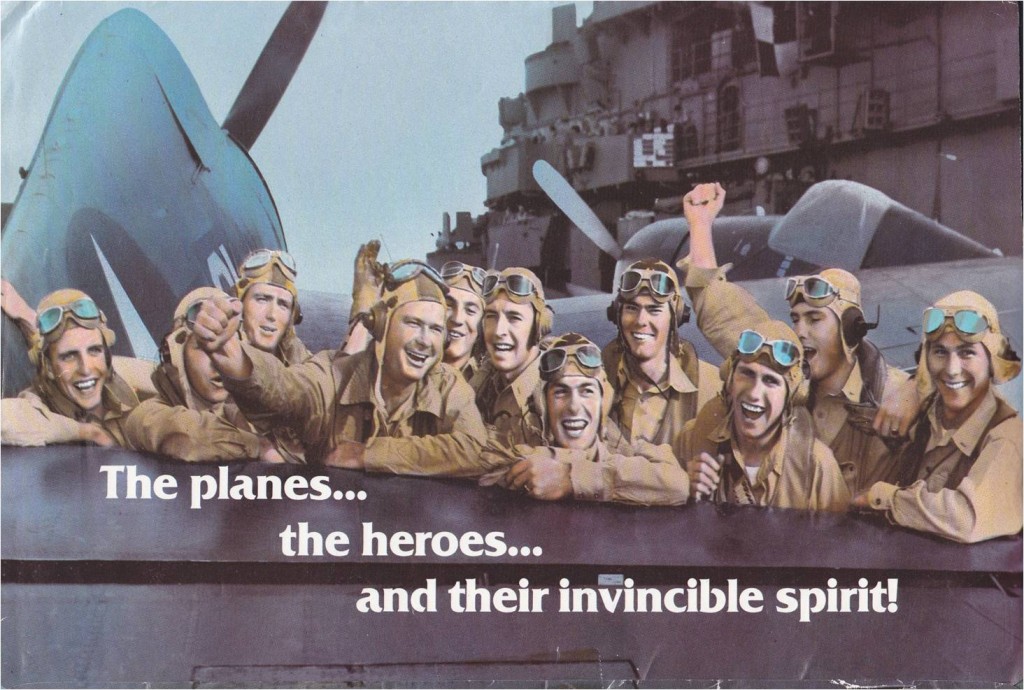 As I noted in the e-mail announcement, the final part of the previous post Remember Sky: Gift of Wings- the "People" quote by Michael Norman is a central thread for the story telling planned on the site.
Comrades gather because they long to be with the men who once acted their best, men who suffered and sacrificed, who were stripped raw, right down to their humanity.
Interestingly, that quote from Norman's book is not about aviation. It's about a Marine Officer in Vietnam who was transferred out right before his unit was ambushed with significant losses. The book is his story of his personal search to find those men later in life and reconnect.
This website is not about just military aviation… it's about flying and those who love it, but let's face it, power and aerodynamics – the tacair (tactical air) aspect – can sure add to the fun factor.  Having said that, the starting thread – indeed, the truly personal thread – is the air war over North Vietnam in 1972. It would be inaccurate to think that Remembered Sky intends to only post articles on Air War Vietnam, but that is the core thread from which others will spin. It's taken me awhile to bound this and refine the approach, but having done so, for many reasons, I'm absolutely committed for an extended period to provide stories of the '72 war cruise.
There will be other threads that will be discussed over time, and I think it worth pointing out  that as a departure point, I'm using 4 non-war books on flying as references to how to shape this website over time:
Sticks & Wires & Cloth by Anne Hopkins as already discussed on the site
A Gift of Wings by Richard Bach with quotes already used
 Flying Circus by Ernest Gann … he always told good TINS even if it was airmail early airline stuff
The Cannibal Queen by Steve Coonts
A comment about framework and mechanics:  The intent is to leverage the "six degrees of separation" type relations with the starting thread being War and Remembrance centered on the air war over Vietnam in 1972.  Bob Hipps story of the combat rescue is a perfect example and currently in work is to take the unpublished book Not on My Watch by Dave 'Snako' Kelley from the Midway's A-6 squadron and begin presenting pieces from the Intruder perspective, including the seldom told stories of the night missions in to Haiphong during the Linebacker II operations Christmas '72. More on this in a bit.
Flying and people who fly is the main subject intended to weave their way through this site via the "degrees of separation" context. With war and remembrance 1972 as a starting point, the threads to be included are:
Air War Vietnam 1972.  The next pieces, to be introduced in a follow-on post, will come from Dave Snako Kelly, A-6 Intruder pilot from VA-115 on USS Midway.  Talking with Dave has really opened my eyes or maybe just dusted off the cobwebs indicating how little I know of certain aspects of that time frame, some of which I was right in the middle of.  The intent here is to not only include stories from CAG 5 and the Midway, but also stories from other airwings and from Air Force missions, similar to Bob Hipps story already posted. The hope is one or more folks will pop up with " I was also on that strike/ I was two ridges over, etc., etc and then provide those "hidden details."
The aircraft carrier environment.  Obviously no discussion centering on stories from Naval Aviators would be acceptable without "stories of the carrier." A tabbed page The Carriers has been added as a stake in the ground providing the published article The Self-Designing High-Reliability Organization: Aircraft Carrier Flight Operations at Sea by Gene I. Rochlin, Todd R. La Porte, and Karlene H. Roberts.
Aviation history.  To be expanded is the total Naval Aviation thing – to look at carrier aviation from the 20-30s fleet battle problems and the evolution/ development of aircraft  design – the Dauntless in particular – to the four CV battles in 1942, to Cold War war-at-sea issues like the GIUK Gap scenario with the Soviet Navy, all the way into the implications of the anti-access area denial (A2/AD) problems of today that demand heavy integration with the Air Force – the AirSea Battle issue.
The Flying Circus.

 Leveraging Ernest Gann's book title  on stories of early airmail and passenger aviation, stories in this category are intended to cover hot-air balloon flying, flying an N3N through the Highway 1 gap at Mugu Rock just above the passing cars, to the stories of my cousin flying Blackhawk helicopters for the Special Operations Aviation Regiment, the 160th SOAR, in Desert Storm, etc., etc. I'm hoping to coax something more from Anne Hopkins, and here the personal story of the 19 year old Pat Patterson in the back seat of a Dauntless fits, and the writing that made up the real meaning for Ghosts of Christmas Past, and of "I am the dragon, America the beautiful like you will never know."  But all this exists within most likely no more than three or four degrees of separation.

If you ain't having fun, ya ain't doing it right.
Five and six degrees of separation.  Note that on the right side of the web page is "Stories." This set of links is intended to lead readers to just some great aviation reading, but with no personal level of connection beyond just "remembered sky." Already included are Pat Conroy's eulogy to his father Colonel Don Conroy, USMC, who was the basis for the "Great Santini," and the story of Bob Hoover, graduate of my high school, Chuck Yeager's back-up on the first supersonic flight, airshowman supreme, and very arguably the best aviator ever.
What will come next is a short post on some of the add-ons (photos,videos, etc),  followed by an introduction to Snako Kelly and his book Not On My Watch. Pieces of his book will be supplied over time as a series, the first being Alpha Strikes.
Authors welcome.