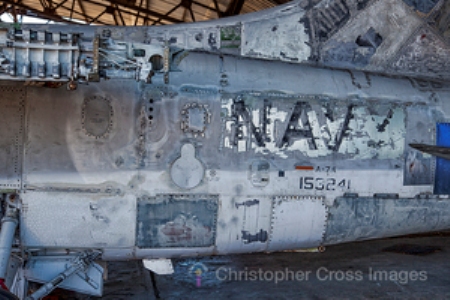 I can never pass up the artist booths at airshows. Last weekend at the Camarillo Air Show (lead guy was Bill Thomas, President of the Corsair II Association) I visited Christopher Cross's both of airbrush aviation art. Picture above caught my attention. 153241 is an A-7A currently under restoration in northern California – site escapes me.  When I got home checked my logbook and found that "241" had been assigned to VA-56 in the spring of '73 after USS Midway/CAG 5 returned from Vietnam and began prepping for the move to Japan. I have 10.1 hours, 3 traps and flew 3 of my last 10 flights before leaving the Champs in this good old "A."
Cross's perspective is somewhat different than many aviation artists and really appealed to me. I promised I would give him a plug, so here is the link to see his other work:
Christopher Cross Images http://www.crossimages.net/new-page/
I also really liked this rendition of the Corsair I.