Blown Slick Series #8 (Part 1/3)
Airpower characteristics itemizes strictly enduring physical features:
speed, reach, height, and as a consequence ubiquity, agility, and concentration.

A relatively high technological focus by air forces is inevitable, necessary, and indeed desirable. But the balance is wrong if that focus translates in practice into an air force that bears some resemblance to a costly and exclusive combination flying club and science and engineering society at the expense of what should be the dominant features of a fighting force… Colin Gray
What follows is a perspective of airpower in light  of its history, current application and future trends and potential. The discussion is not focused on airpower theory per se, nor is it anywhere close to being comprehensive. In 3 parts, it is intended to be viewed in context of previous and future articles as offering some pieces of the  mosaic.
Introduction
If you have followed defense website or blogs in the last few weeks, you will be aware that two major topics have been focused on the F-35 Lightning II. The kick off came from the website War is Boring and focused on a supposed leaked flight test report concerning the F-35 vs. F-16 in a dogfight – in reality a high Angle of Attack (AOA) test point related to a situation that would occur in a close in air-air engagement. – Test Pilot Admits the F-35 Can't Dogfight.  Many related articles and opinions subsequently appeared all over the web. (Further discussion on an upcoming post.) The second event was the 31 July 2015 announcement of IOC (Initial Operational Capability) for the USMC F-35 B.
WASHINGTON –The U.S. Marine Corps' F-35B Lightning II aircraft reached initial operational capability July 31, 2015 with a squadron of 10 F-35Bs ready for world-wide deployment. Marine Fighter Attack Squadron 121 (VMFA-121), based in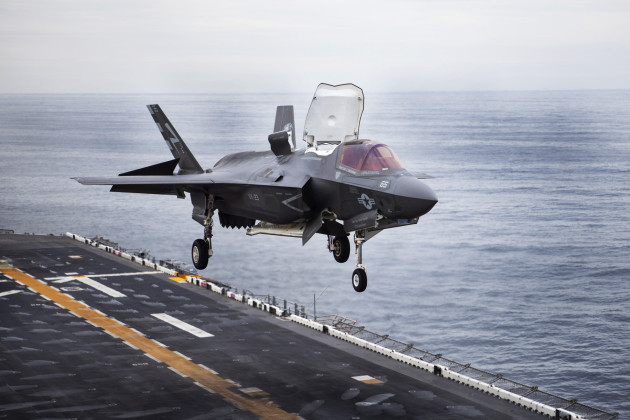 Yuma, Arizona, is the first squadron in military history to become operational with an F-35 variant, following a five-day Operational Readiness Inspection, which concluded July 17.
"I am pleased to announce that VMFA-121 has achieved Initial Operational Capability in the F-35B, as defined by requirements outlined in the June 2014 Joint Report to Congressional Defense Committees," said Gen. Joseph Dunford, Commandant of the Marine Corps.
The JSF has long been a major target of criticism with its high cost, program delays, and various developmental problems.  But any observation and following orientation related to impact on future U.S. airpower must recognize that the F-35 is intended to either replace all current U.S. tactical fighter, attack, and strike fighters, or significantly impact concepts of operation for those it won't currently replace.  It not only has three variants for three services but has multiple international buyers(unique variants/capabilities/limitations). So indeed, controversial or not, the first F-35B squadron is now operational and passing the IOC hurdle simply underscores the elephant in the room aspect of this a/c for any future discussions of war in the air or impact on airpower as it influences future strategic discussion.
From a basic aircraft design standpoint, the requirement to conduct both air-air and air-ground missions by replacing the F-16, F/A-18, AV-8 and A-10 characterizes the Lightning as a multi-role fighter aircraft. It should be noted that the idea of one tactical aircraft for multiple missions is hardly new. The opening picture of the movie scene attack on King Kong depicts a real quasi successful multi-role (two seat observation, fighter, dive bomber) and  multi service aircraft (Army Air Corps, USMC, Navy) of the late 1920s and early 30s  – the first Curtis F8C Helldiver.
Indeed, the multi-role issue is the reason this series began with separate discussions of the attack and fighter mission, followed by a reference piece on fifth generation aircraft so as to set the stage for a broader look at airpower in the face of the potential of significant technical change.  So to date, Blown Slick has provided 1) fighter/attack/5th generation background; 2) some small and diverse selection of airpower books and studies used as partial references; and 3) discussion of the organizing constructs and methods of analysis. Now, prior to discussion of airpower as it may be influenced by  aspects of fifth generation design and the F-35 in particular, this post provides some discussion of airpower from a broader perspective.
Please note that the previous references are the source of the following and deserve reading individually. I am noting sources in general but not footnoting as if this were to be a thesis. I beg the author's indulgence.
Basic Airpower
Airpower is all about power projection and mobility. It is the theoretical and eventual conceptual application that comprises the application of military strategy and strategic theory to the realm of actual aerial warfare via strike warfare tactics, techniques and procedures.  It is the act of achieving strategic effect via the air in the context of national interest and power projection and represents a complex operating environment that has been subjected to considerable debate.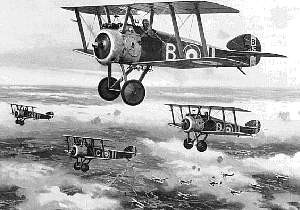 Air power contributes to compounded strategic effect via annihilation, attrition, and paralysis, where  paralysis is the aim to disrupt, disable, and degrade an adversary's physical, mental, and ultimately moral capacities, seeking to minimize destruction without precluding such action. (Gray)
Airpower includes the military, strategic, and political consequences of what it is targeting, i.e., what are of importance are the effects of that damage upon the course and outcome of a conflict. The strength of air power lies in the combination of speed, reach, height, ubiquity, agility, and concentration, which combine to provide it exceptional flexibility and versatility. Properly stated, the theory of airpower must inform strategies anticipated to achieve maximum strategic effect upon the course and outcome of distinctive, indeed unique, wars. This effect may be secured, for example, by political or military command decapitation or paralysis, or by the physical destruction and disablement of fielded forces.
In summary, as noted by one of the most highly recognized writers on the subject, Colin Gray, airpower :
is America's prime military advantage, a benign condition that now has endured since 1943–44 and
the more relevant militarily is airpower in the unique context of a particular conflict, the more probable is it that American arms will win.
The question becomes having the capability to remain relevant, survivable, and dominant in context of 1) very different current threat environments; 2) opponent 5th generation capabilities (Russian T-50, Chinese J-20), and 3) counter-stealth radar /surface to air missiles such as the s-300/400  family, while at the same time maintaining affordability.
While the period of the Cold War and after has certainly laid to rest the idea that "conventional warfare is dead," many issues of current and future aspects of airpower remain strongly contested, these 5 being the most prominent:
Dog-fighting is  history, all air-air will use radars and missiles in beyond visual range engagements
War can be won from the air, without application of land power
Aircraft carriers are dinosaurs
Special mission focus a/c like the A-10 are no longer necessary
We no longer need to risk fighter/attack pilot lives in combat, unmanned vehicles define the next method for air warfare
Part 2 drills down further into the past and current make-up of airpower and Part 3 will initiate discussion of  future perspective. Taken as a whole the intent is to provide intersections for consideration of airpower in the 21st century.