The Flying Circus
Hey Mom, when I grow up I wanna be a fighter pilot …………… Son, I'm sorry, but you can't do both

… of flight jackets, patches, aircraft pictures, models, books, watches, coffee mugs, 'I luv me walls' and old toys and … of  history, memories, and of the  friends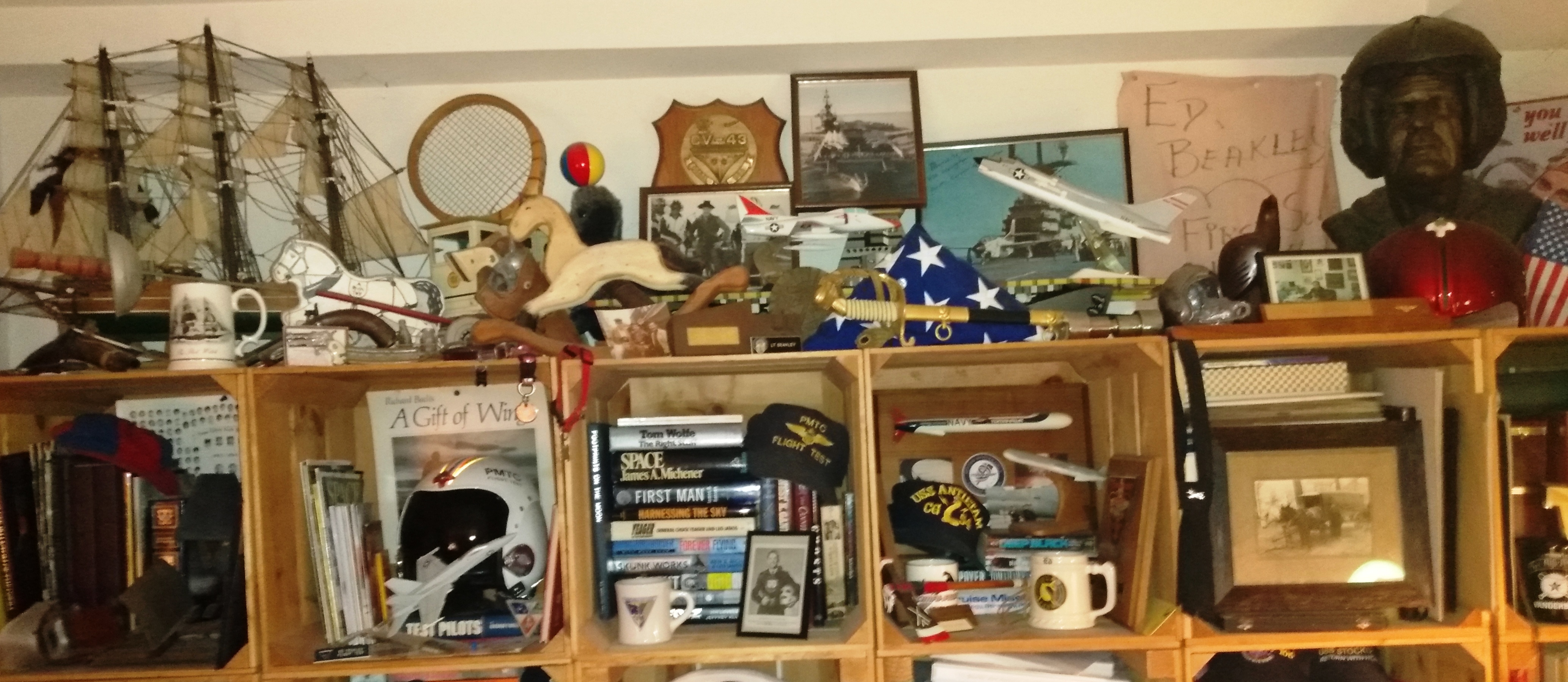 The "Remembered Sky" Enterprise [ 😉 ] includes this site, a Facebook page of the same name, a collection of flight jackets, coffee mugs, ball caps, old flight suits, model airplanes, pictures, and the museum-ish office/library/computer center referred to as the Toy shop or Pilot Lounge. I have collected a lot of aviation stuff since obtaining wings of gold in 1969 and some cleaning up and putting some away in boxes is periodically required. Many of my friends relate that their wives have relegated ALL to the garage, but for me I'm lucky to have had my third car garage converted to an office by the previous owner and my wife lets it be mine -all mine!!!
Working Remembered Sky I've made lots of new friends, collected a lot of stories to come out in the future and done business with some great folks. My five aviation best are now represented as "highly recommended" (no financial connections other than out of my wallet) on the right side of the web page. You can read about them on their sites, but below are my stories of why  the links are there.
RS Recommended Aviation Business Links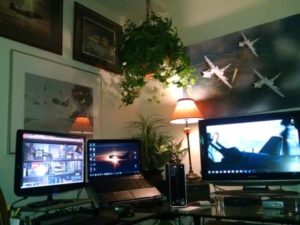 Fast Pixels – digital art by Peter Chilelli
You can't have an "I luv me" wall or room without pictures of combat airplanes. But sometimes there just aren't photos  of the actual event and we have to rely on an  artist rendition. For me, Peter created the truly eye watering event of my first Alpha Strike into North Vietnam in early May 1972 to a target near the infamous Than Hoa Bridge. Unannounced the huge telephone pole surface to air missile (SAM) blew through the three plane formation right behind Lots and right between Floo and I.  On canvas it is right above by computer screen.If you're looking for great realistic aviation art or something with a personal theme at great prices, give Pete a chance.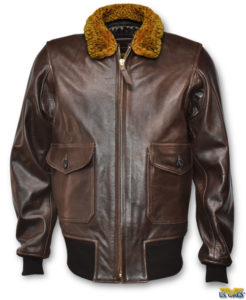 US Wings – Flight jackets and repair from Sgt David Hack
Flight jackets are one of any aviator's most treasured possessions. If you spent a career in Naval Aviation beginning in the 60s, you probably were issued at least four variants – the famous leather G-1, the olive green WEP, and both a summer and winter weight Nomex CWU. All of these variants and more can be found at multiple sites, But US Wings is recommended more for their service of flight jacket repair -replacing collars, cuffs and more. And OBTW if you're an aviation fan or non-military pilot looking for a flight jacket, avoid the Tom Cruise TOPGUN version, It looks good at a distance  and naval aviators certainly "patch up" their G-1s, but the movie version has a very non-realistic set of patches – a really unforced error by the movie maker – why, who knows with Hollywood? Want to do it right, look at US Wings then go to the next recommended site for real aviation patch selection.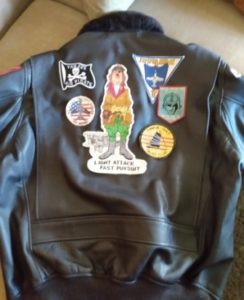 AV8RStuff – Patches, ball caps, etc from 'Whitey'
During our ongoing unpleasantness and isolation I've done some rearranging and also more to the point for this business link, refurbished those flight jackets I mentioned above to first make them historically correct, second present the best-of-best patches over time, and finally make a near 40 year old mostly unworn patchless  G-1 reflect the key aspects of my career. Whitey – former A-6, AF cross over tour in F-15s and ANG B-I guy  – has provided a much needed service in getting the necessary patches. He maintains the Red River Valley Fighter Pilots Association store and has an incredible inventory. Just looking through his site is a fun learning exercise. If aviation stuff is desired, particularly patches, he's your man, quick and willing to find or even make patches.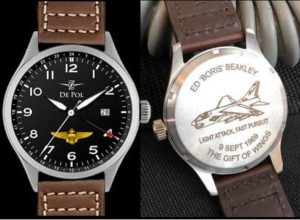 De Pol Watches –  Watches for aviators
"Hey Flyboy… wanna buy a Rolex?" If you're Marine, Air Force, or Navy aviator, you've most likely heard that call someplace on this planet. We're noted for liking multi-dial, complex display chronographs. You can find multiple adds for watches of all sizes and capabilities. Aviation organizations like the River Rats or Society of Experimental Test Pilots (SETP) offer up specials with logos and wings nicely featured. But you're probably looking at $1500 on up to a recent offering around $3000. I'd be worried all the time with that on my wrist, but I'll never stop liking a certain type of watch and keep looking at what's out there. In that search I found DePol military watches in a much better price range, yet a high quality time piece. John Nyquist worked with me on the engraving on the back (see the pic) to make it a valued personal meaningful item, and provided a military discount. Please check out the site and e-mail John.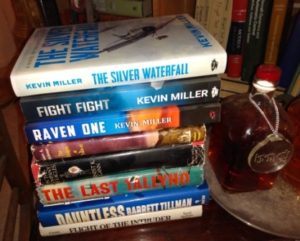 Kevin Miller – Aviation Author
Captain (USN Ret) Kevin Miller's first squadron was an A-7E unit commanded by a great friend from VA-56/USS Midway Linebacker I & II days of 1972-73, Bob Sandy Sanderson. Kevin went on to his own command of an F/A-18C squadron.  He is the author of the Raven One Series,  fictional stories of flying the Hornet. He of course knows wherewith he speaks and put me right back in the cockpit – thoroughly enjoyable. The last book, Fight Fight, though fiction is worth some thought and reflection in regard to potential war-at-sea in the South China Sea. He is an acknowledged subject matter expert on the Battle of Midway and presents at the Pensacola Naval Aviation Museum. His latest book, The Silver Waterfall is a historical fiction telling of that crucial battle in the Pacific. The book takes the form of Pulitzer Prize Winning novel The Killer Angels by Michael Shaara in that the events are real, there are no fictional adds. The fiction comes in giving thoughts and words to the real people in the context of the events as they occurred. I was honored to be asked to read an early draft. Kevin is an author worth following!
And last, but certainly not least is a recommendation for the lady who takes care of Rememberedsky.com, my daughter Tracey French at Indalia Design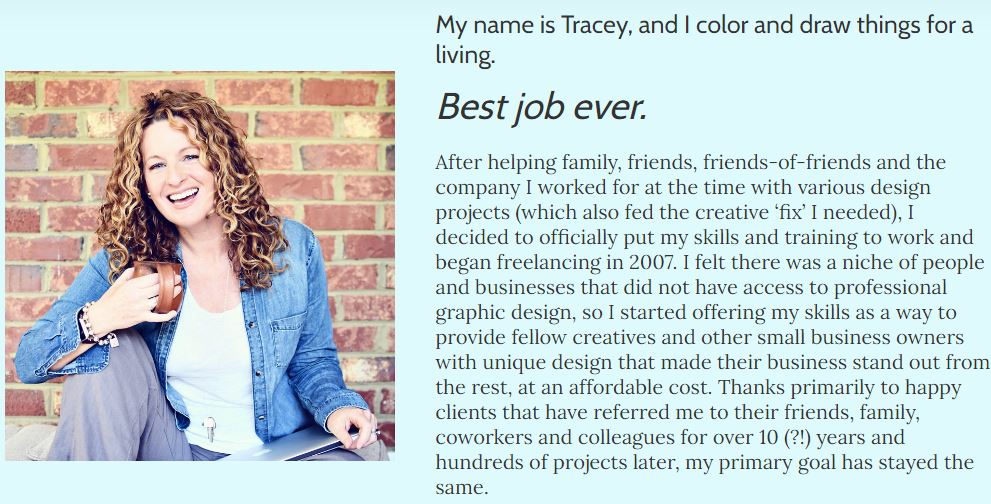 Good Shopping!!!